8 a.m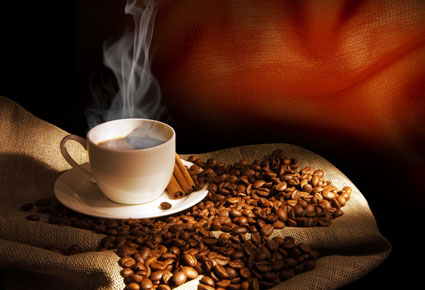 It's wake up time. I slowly thrust my hand and leg forward to get out of bed in yoga posture. Taking a quick shower and making a coffee, I try not to smoke. I've been cutting my cigarette drastically and spilled the Bru coffee-the sister got for me from India-without my mandatory smoking. Ok! Cheated a bit on that and had a smoke lil later without coffee accompaniment. I am still suffering from gastro and a strange hallucination sensation of being wonky and tight head which freaks me out. Now, I think it got more to do with my specs which I've been wearing for too long and the number is no longer valid.
11.30 a.m-1 p.m
I met a friend whose furniture shop is near to my house and before I left, he asked to bring a cigarette which we shared, between chatting and watching some stand-up comedy on you tube-both desi and Amreekan. It was raining lil bit and he dropped me home. It was already past one p.m and had lunch with vitamins and pills. I feel like some robot surviving on pills since the past one week to do the extraordinary. The only thing is pills make you sleep throughout the day and dozed off on the couch.
3 P.M
I lazed on the sofa and read Smita Patil: A Brief Incandescence by Maithili Rao which is a well-researched book on one of the most prolific actors the film industry has produced. The author traces Smita-Ji's life in Pune, her stint as a newscaster on DD and her foray into films. I've been yearning to read the book and it reached me on December 13, the death anniversary of the actress. Strange coincidence, isn't it? I love my Friday, like that. Doing nothing, reading and meeting people, replying to e-mails and may be, writing. Since the health worry with the doctor advising the chain smoker that I was 8 days back to cut down, I have been rather good with that. Yeah! Ok! In between, I had another smoke with tea. Today, the smoke went slightly up from the three cigarettes I had yesterday and might reach 5 today. I need better will power but I am already there since cutting from 10-13 to go below 5 is an achievement in itself.
6-7 P.M
I am blogging right now with a peek into a diary of sort, sharing a day in my life with you. I was wondering what to write when the thought cropped about jotting about the atypical day- I haven't done much work this week or writing. Come post seven P.M, it will be the time for my attempted yoga turning the volume of MTV on. It's been a week where I am taking it upon myself to regularly practice yoga before my class starts in January to be back in shape for I am trapped in the body of an 80-year-old. But, I promise that at this time next year, I write about my flexible body to regrow my cells with very less or hardly any smoking.
Happy weekend and have fun.
V